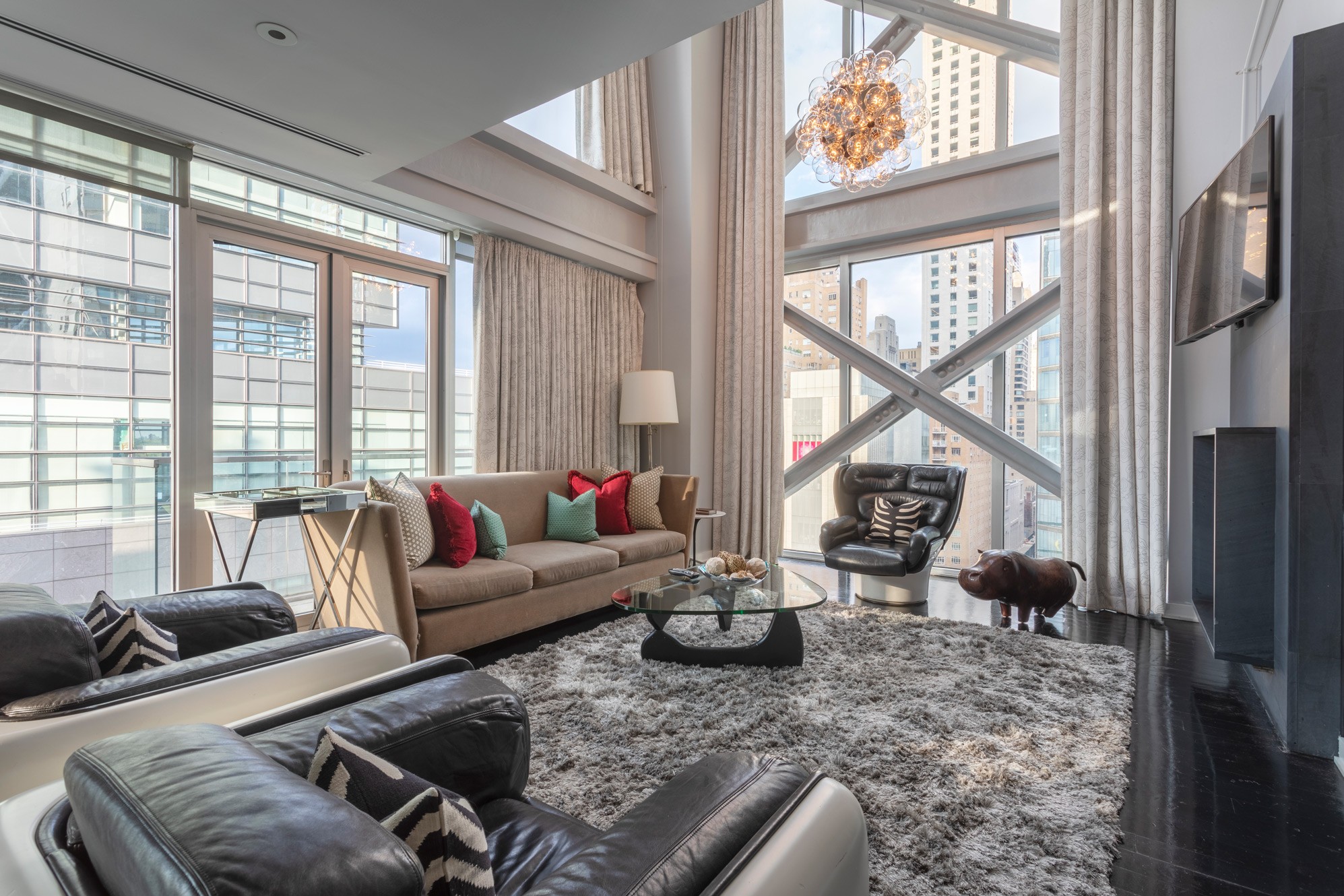 Interior photography
I want my interior photos to be a real touch of perfection so the viewer can perfectly experience the atmosphere of the place.
Exceptional interior photography can be created only if is taken as a photo of many individual products on one place. Indoor photography is a very specific activity, which is miles away from taking photos of people. Each room contains many textures, colors and surfaces. To make each material stand out of the photo, it requires a special kind of illumination of every detail, every edge using special technology that is mainly used in film production. When each detail is individually illuminated to excel in all its advantages, than a perfect photograph can be created.
Preparation for taking hotel photos
We will start with a personal meeting and of course we will walk through all spaces together and prepare a schedule, a list of techniques to be used for each location and a budget for photography. The price is fixed for one photograph (or for whole project) and include preparation, taking pictures and also postproduction. Before taking the photo, I'll send you a check-list for each location. This list will speed up the work of photographing itself. These are advices that are based on the guidelines of multinational hotel chains with which I work and also can significantly help smaller hotels and resorts to achieve top-quality photos even without the necessary know-how.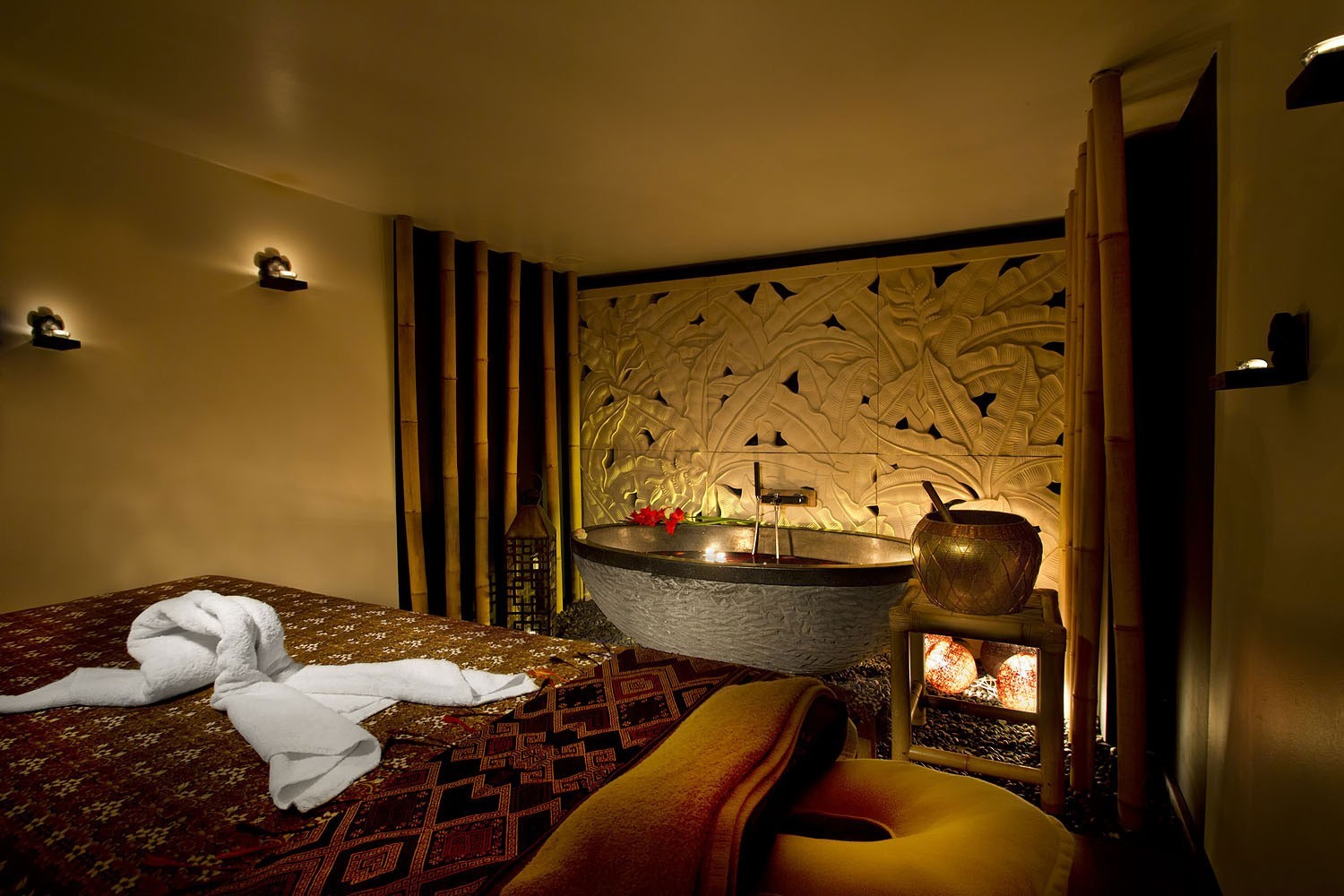 Location styling depends on the size of the hotel. Some hotels have specially trained housekeeping for hotel photography, for smaller hotels often works meeting with a room service representative before taking a pictures and of course check mentioned check-list before shooting. And remember – perfectly ironed bed linen does matter! Floral decorations are chosen rather subtle in colors, which usually corresponds to the complementary color od the overall space tunning. Exact instructions on how to choose a flower decoration can be arranged during a room tour or by email.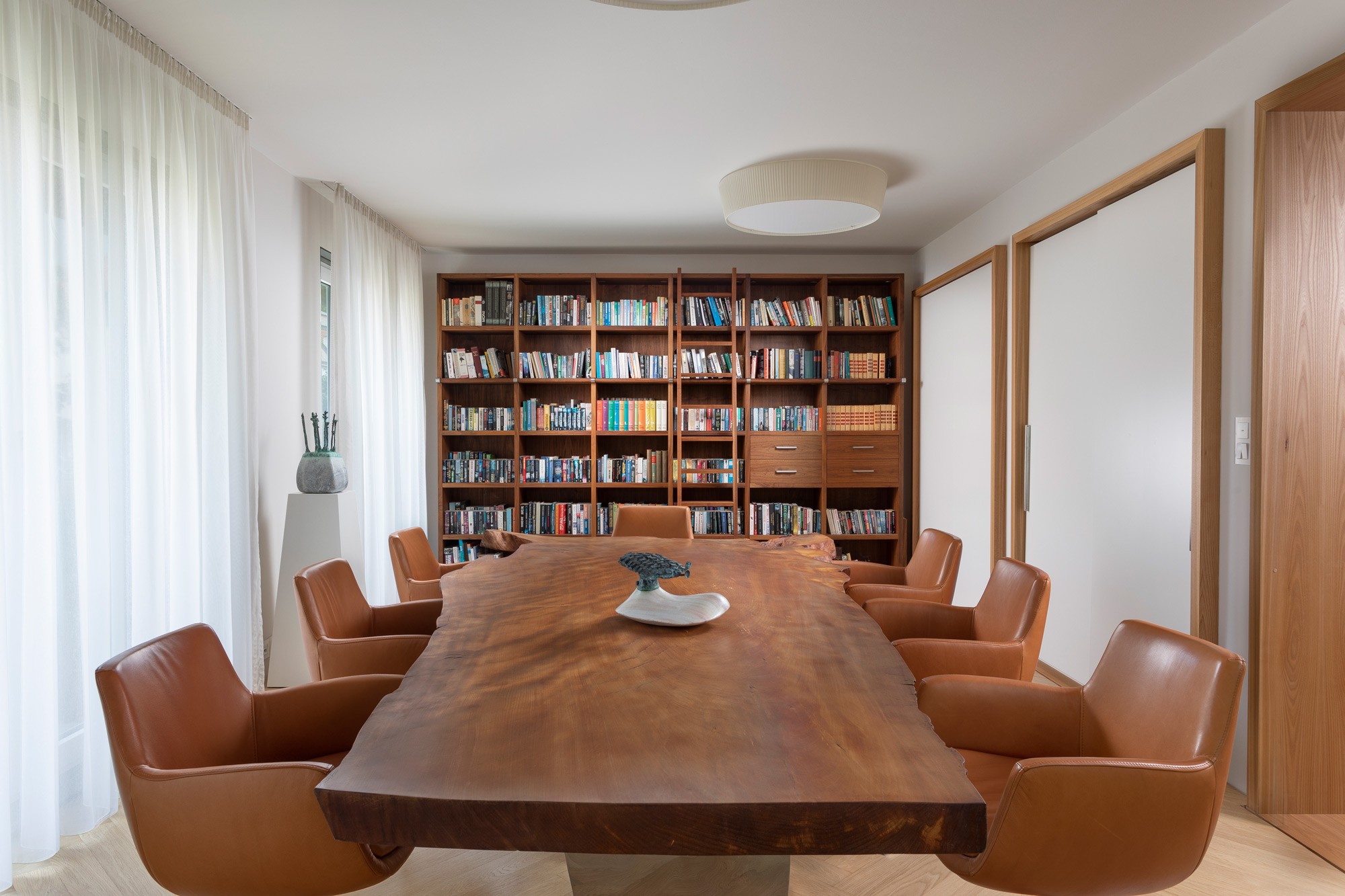 Postproduction of hotel photos
You should remember that my photographic style requires demanding postproduction in order to bring every detail to perfection. Therefore, it's necessary to count od approximately 10 days for the actual post-production work of the entire photographic collection. It it's necessary to get some photos faster (for example for travel agencies, magazines, billboards, etc.), it's possible to agree on its priority processing. This is an extra free service.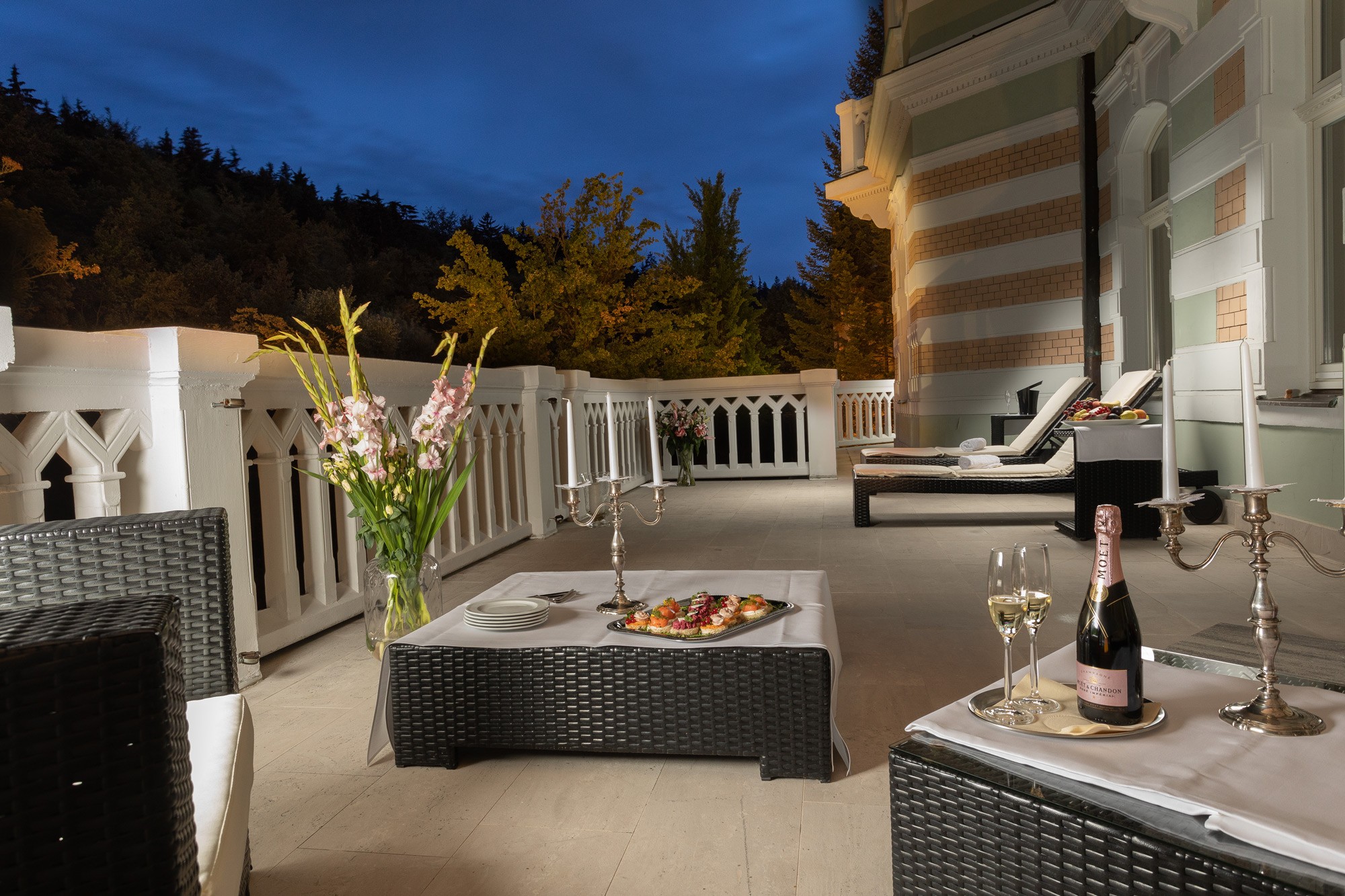 Selection of interior photographs of hotels
Augustine hotel  *****
secret hotel in the heart of Lesser Town in Prague. Exceptionally luxurious rooms and privacy attract many celebrities. Recently, for example, Arnold Schwarzenegger lived here during his stay in Prague. I highly recommend visiting their restaurant in the middle of the garden close to monastery. The sound of water from the fountain illustrates the wonderful atmosphere of this place. The hotel is imbued with the atmosphere of the monastery in which it is located and shares the space with the members of the Augustian Order.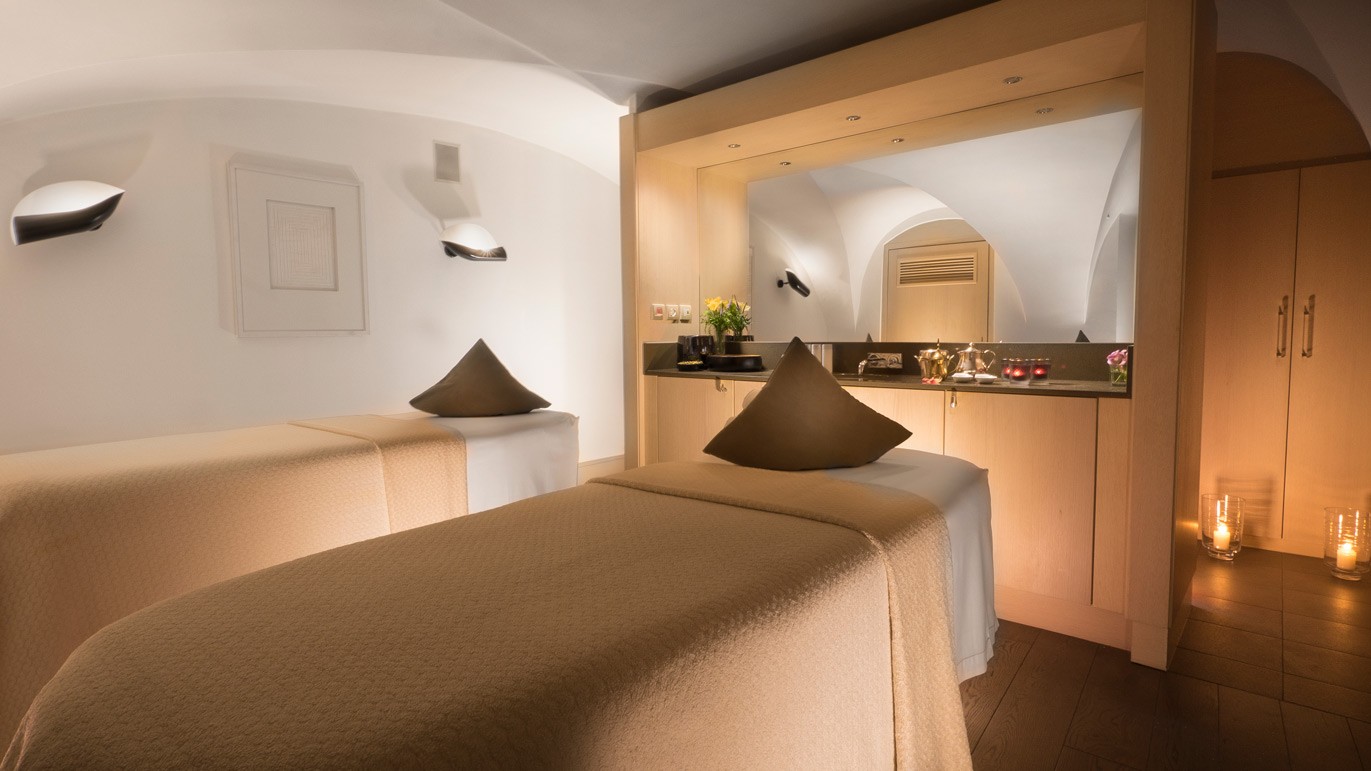 Hotel Paris  *****
"Hotel Paris is so beautiful. So many mirrors and so many brass railings and so many brass candlesticks and do shiny that they resemble a golden palace." This is quote by main character in the book I Served the King of England. I'm pleased to be able to cooperate with his hotel on a long-term basis. With my photographs and video I'll draw guests into the atmosphere of this pompous neo-gothic building in the centre of Prague.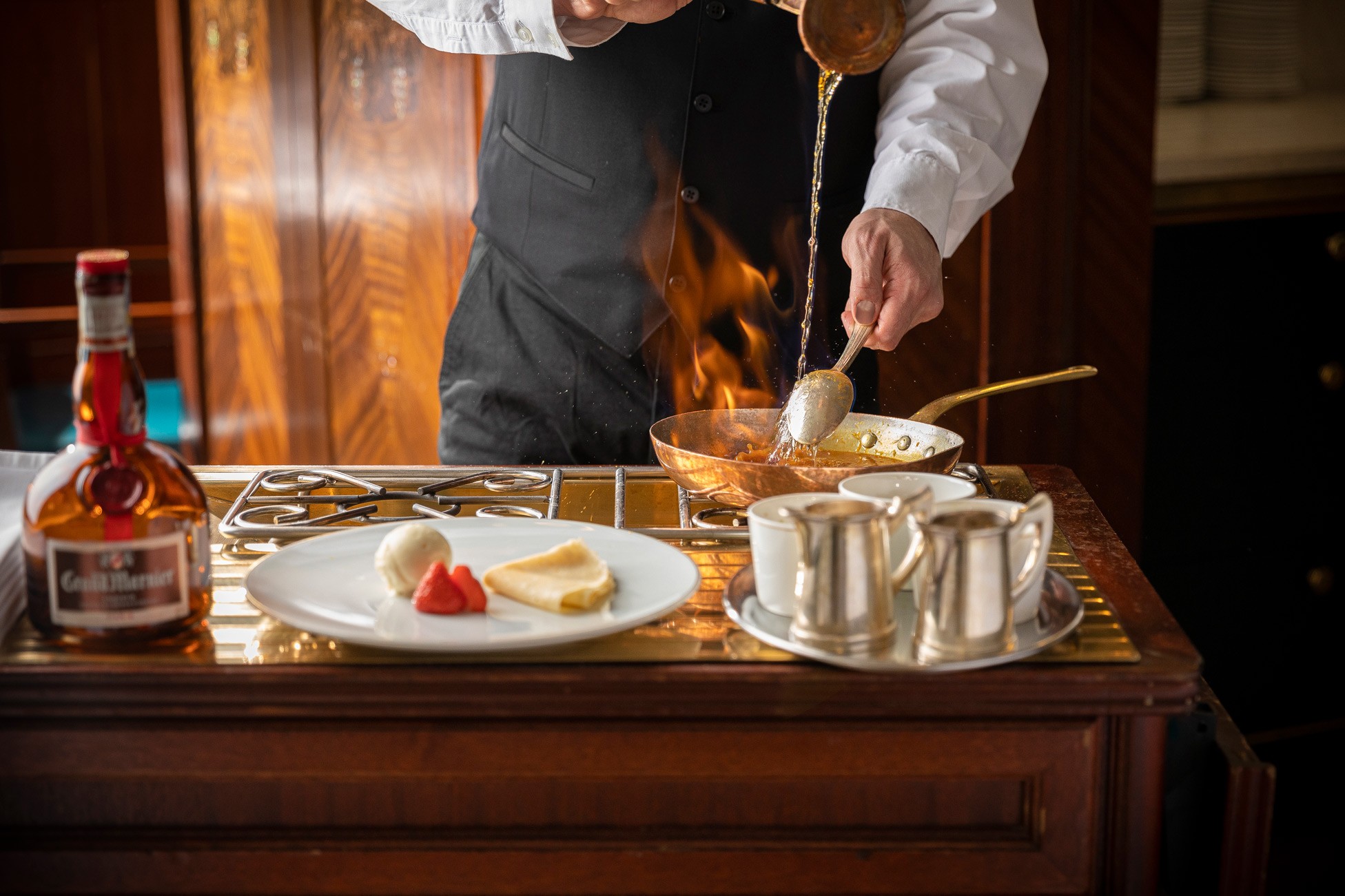 6 Columbus Hotel Central Park New York
Boutique Hotel in the heart of Manhattan has a very distinctive atmosphere and you feel New York on every piece of interior.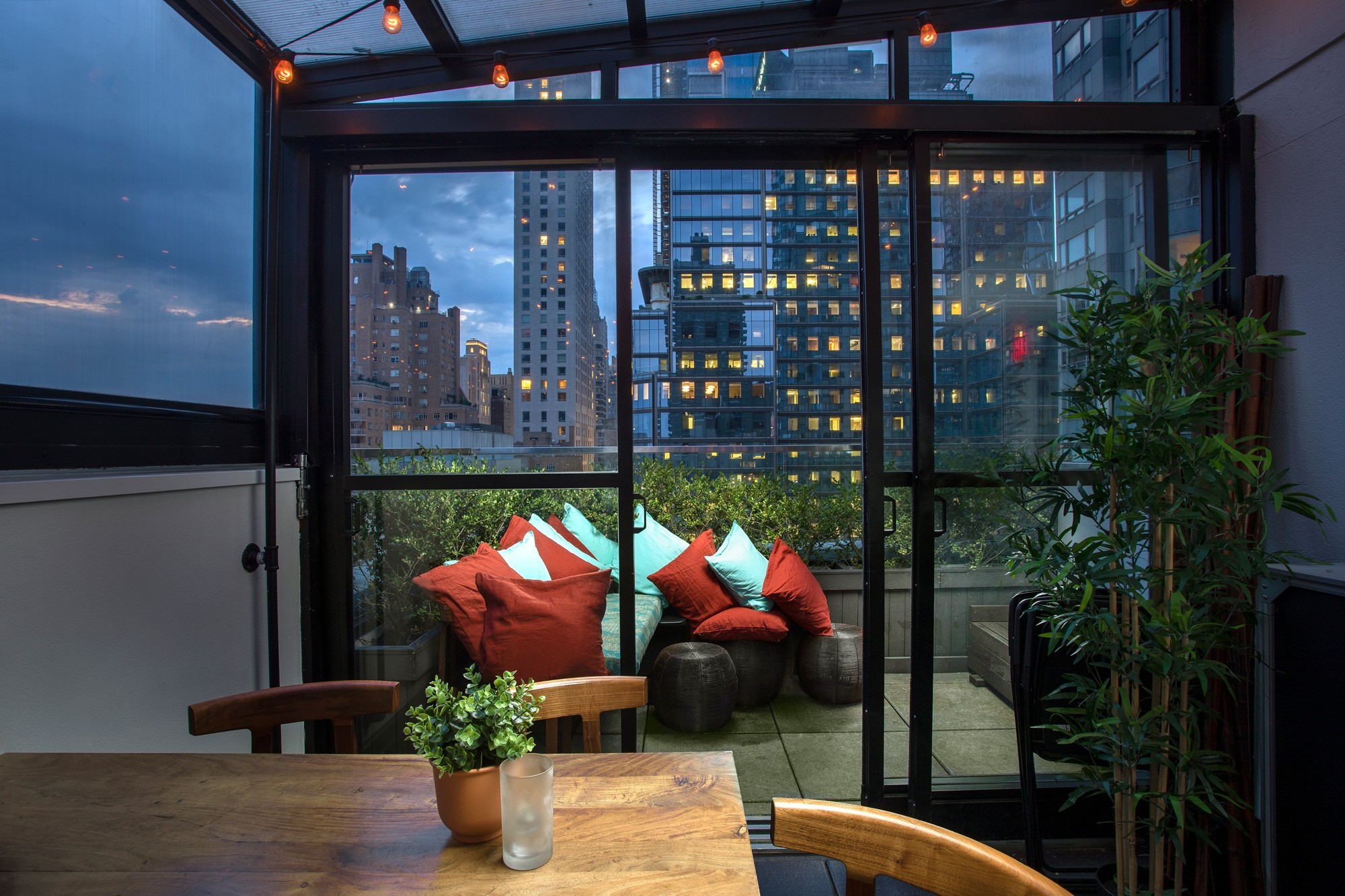 Raddison Blu Alcron Hotel *****
Raddison Blu Alcron is a five-star hotel in Wenceslas Square. Bill Clinton and the rapper Snoop Dog lived in the presidental suite. The Raddison Blu Alcron Hotel has two restaurants in the building. Alcron is the only hotel restaurant in the Czech Republic awarded with the Michelin Star. It was an honor for me to become the first photographer from the Czech republic to photograph this hotel tight after the top interior photograper Robert Miller from USA.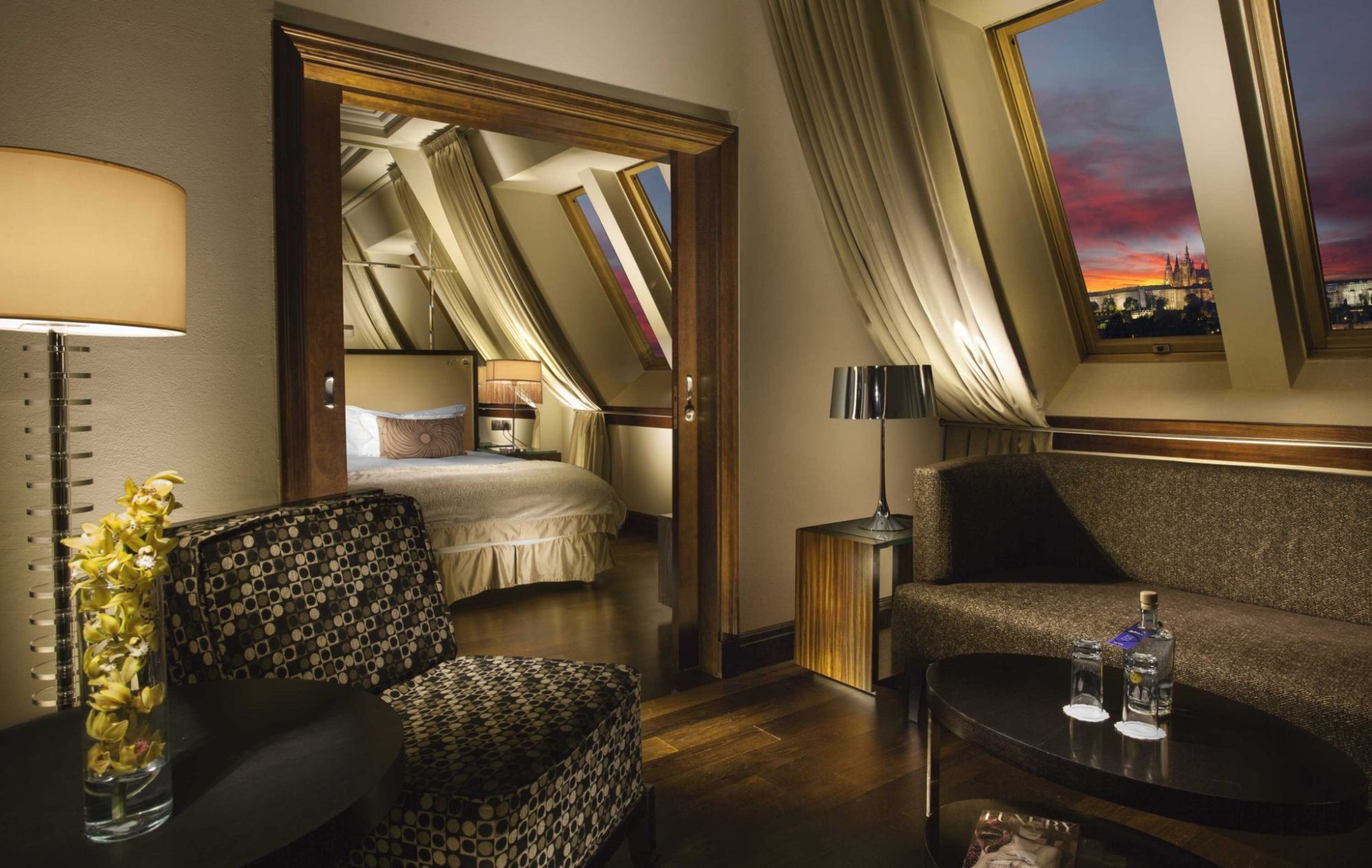 Imperial Hotel Prague  *****
This hotel offers beautiful amenities that required very careful interior lighting techniques. At the Imperial Hotel I was photographically linked to the work of another photographer and it was important to harmonize all the etails so that everyhing looked like a constant whole.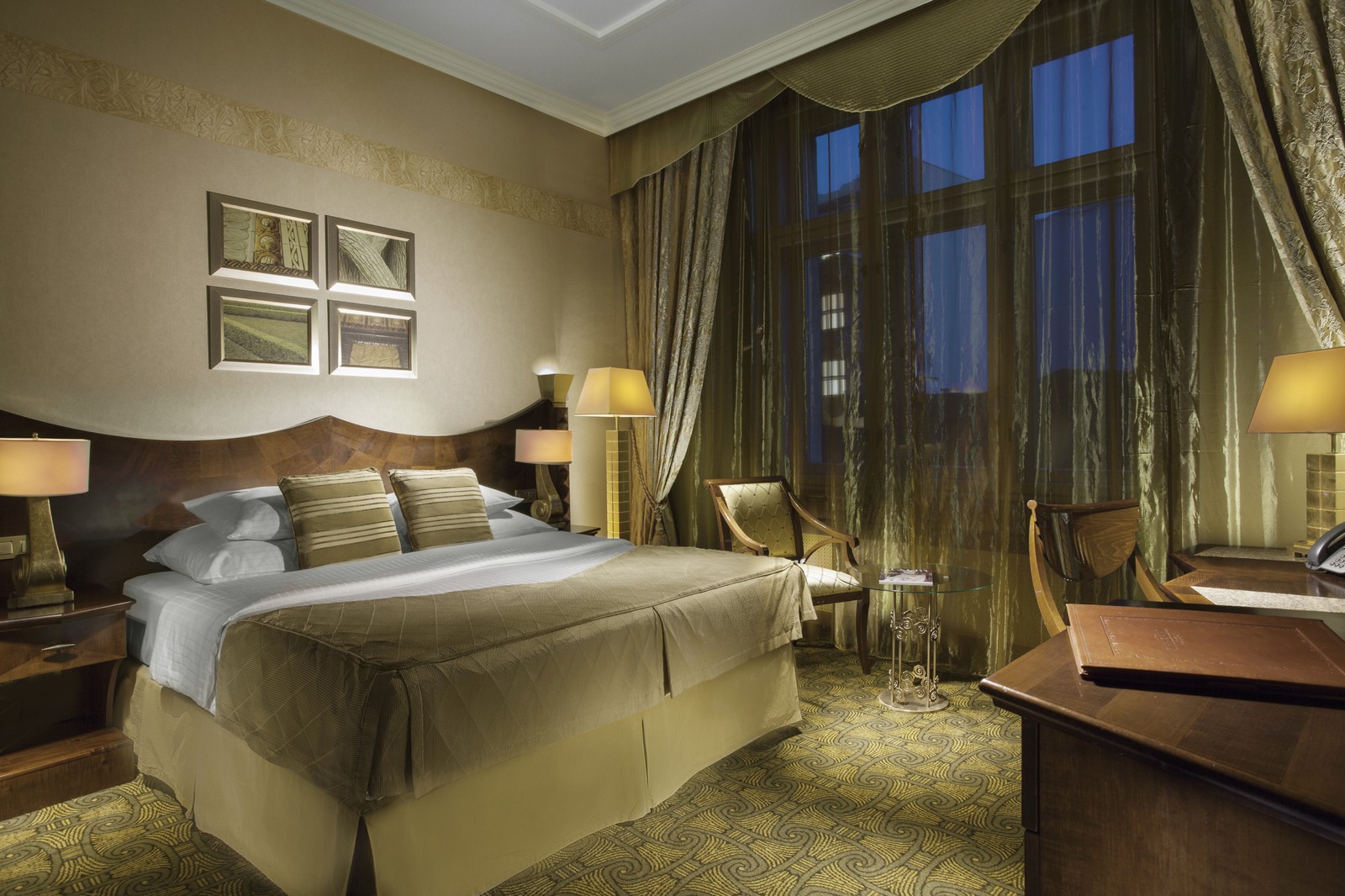 Intercontinental Prague  *****
The hotel where Michael Jackson or David Copperfield lived ordered my work. The exterior of the hotel had to be photographed from a high-lift platform and the hotel was lit with specialized super-power lamps designed for film. A large building requires big solutions.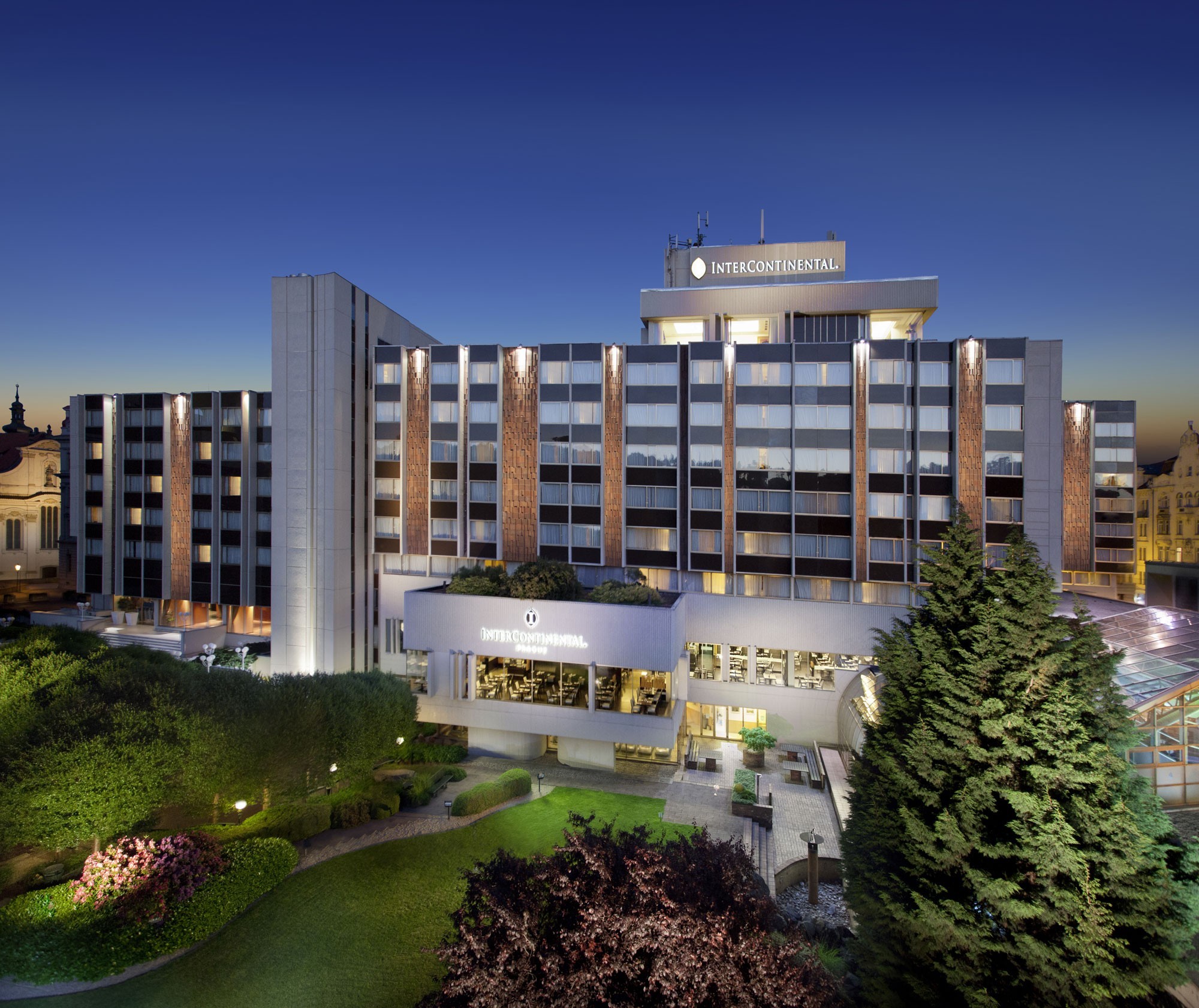 Hilton Prague  *****
This hotel is home to the most presidents of foreign countries who visit the Czech Republic. Originally it was planned to shoot with a drone on which a camera would be placed. But we chose a completely different (and much more exciting option). We ordered a truck with an 80-meter-high basket, where I boarded the camera and took photos of the hotel for two hours.